There have been cases of crooks deceiving property owners and buyers by posing as registered real estate negotiators. The hike in complaints of illegal property agents has urged the Board of Valuers, Appraisers and Estate Agents Malaysia (BOVAEA) to take proactive measures to address the problem against fake real estate agents or illegal real estate brokers in Malaysia.
BOVAEA launched the anti C.A.M.P campaign to educate people on the methods used by these conmen. C.A.M.P stands for:
Cheating: acting dishonestly or unfairly to gain an advantage over the client
Absconding: running away with client's money (usually with the deposit money)
Misrepresentation: providing false fact or an omission of fact that could have affected the purchase decision
Profiteering: attempts to take advantage of circumstances to make excessive profits (manipulation of prices)
Under Section 30 of the Valuers, Appraisers and Estate Agents Act 1981, the accused can be fined RM300,000, face three years in prison, or both.
What can home buyers do to avoid being scammed?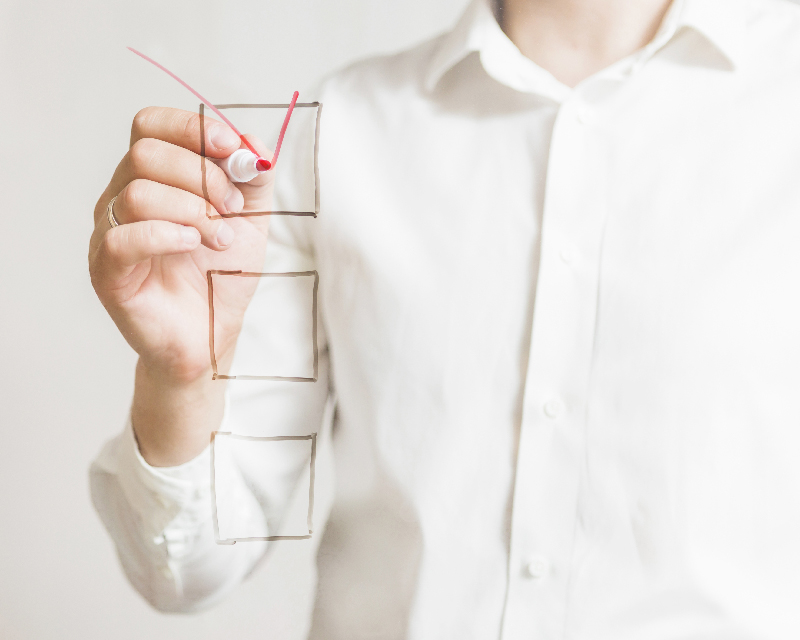 The best way to avoid dealing with a fake agent is to insist on checking the Real Estate Authority Tag. Verify your agent by watching out for the 6 details that you should find from a real estate agent.
Tag colour

The authority tag comes in two colours. The red colour denotes that the bearer of the tag is a Real Estate Negotiator or a Probationary Estate Agent whereas the blue colour tags identify the tag bearer as a Registered Estate Agent.

QR code

The authority tag contains a QR code. With the wide use of smartphones these days, it is convenient for the public to use their mobile device to scan and verify if the negotiator is registered with BOVAEA.

Real Estate Agency name

Always check on the name of the agency or firm that the negotiator is registered with. The card will be replaced when the negotiator joins a new agency or firm.

REN name

There are two names printed on the card. The larger print name is the 'pseudo' name used by the negotiator in conducting business while the smaller print name is the full birth name in accordance to the individual's NRIC.

REN number

Each Real Estate Negotiator is assigned with a unique REN number. The REN number is required to be displayed in all forms of communication and marketing collaterals. The general public can verify whether the REN is authorised through BOVAEA's webpage.

Hologram

A state-of-the-art hologram image of the BOVAEA logo has been created to differentiate it from unauthorised counterfeit tags.
Make sure the agent you are working with is licensed. Ask your agent questions. If someone you know has purchased a home or rented an apartment, ask if they used an agent, who that agent was and what their impressions were. Always ask to verify their REN tag and make sure you do not deal with them if they do not possess a REN tag. Illegal brokers are out there for quick profits and they are not trained, recognised or authorised to do any real estate transactions. Dealing with illegal real estate brokers may result in you losing all your hard-earned money to a scam.
You may also report them to your nearest police station. Under Section 30 of the Valuers, Appraisers and Estate Agents Act 1981, the accused can be fined RM300,000, face three years in prison, or both.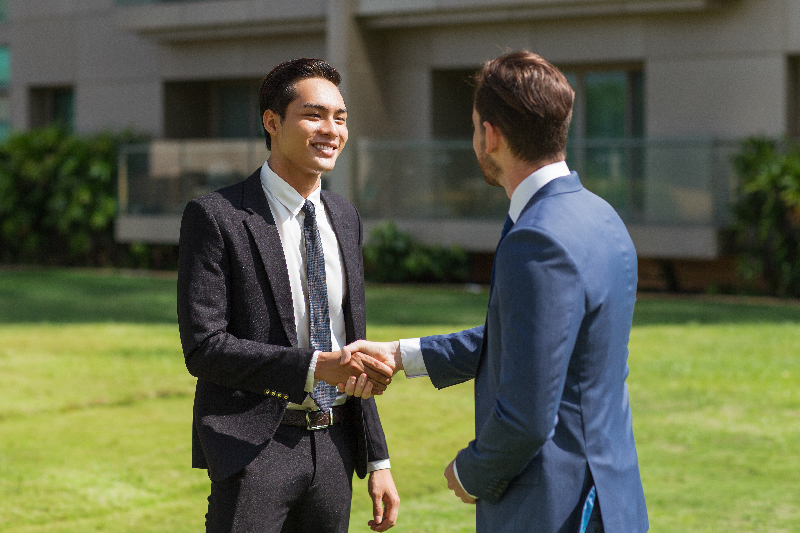 How to be a legal registered real estate negotiator in Malaysia?
In order to be registered as a REN in Malaysia, it is mandatory to attend a 2-day real estate course known as the Negotiator Certification Course (NCC) in order to obtain a REN tag, which is a practicing tag which need to be worn by the REN at all times while conducting their business. Anyone practicing estate agency without a tag may be jailed or fined up to RM300,000. The NCC course is sometimes known as the REN tag course on the field as this is the course that a REN needs to take in order to get a REN tag.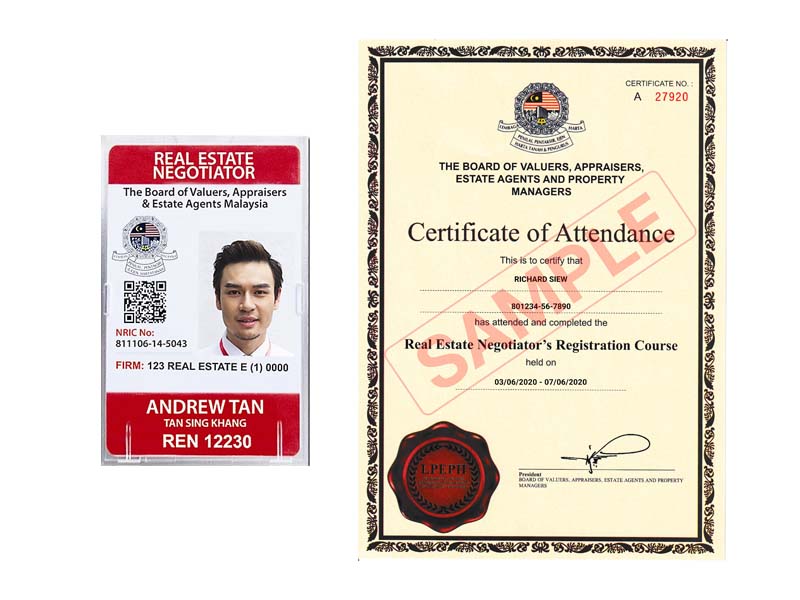 The 2-day NCC course is offered by Good Institute who is an authorised provider of the course by the Malaysian government under the Board of Valuers, Appraisers, Estate Agents and Property Managers Malaysia. Upon completion of the 2-day course, attendees will receive a Certificate of Attendance.
This certificate of attendance will then be used to apply for the REN tag by a real estate agency. Individuals do not need to be attached to an agency before attending the course and the attendee may decide on a suitable estate agency to join later.
To sign up for the Good Institute NCC course, click here.